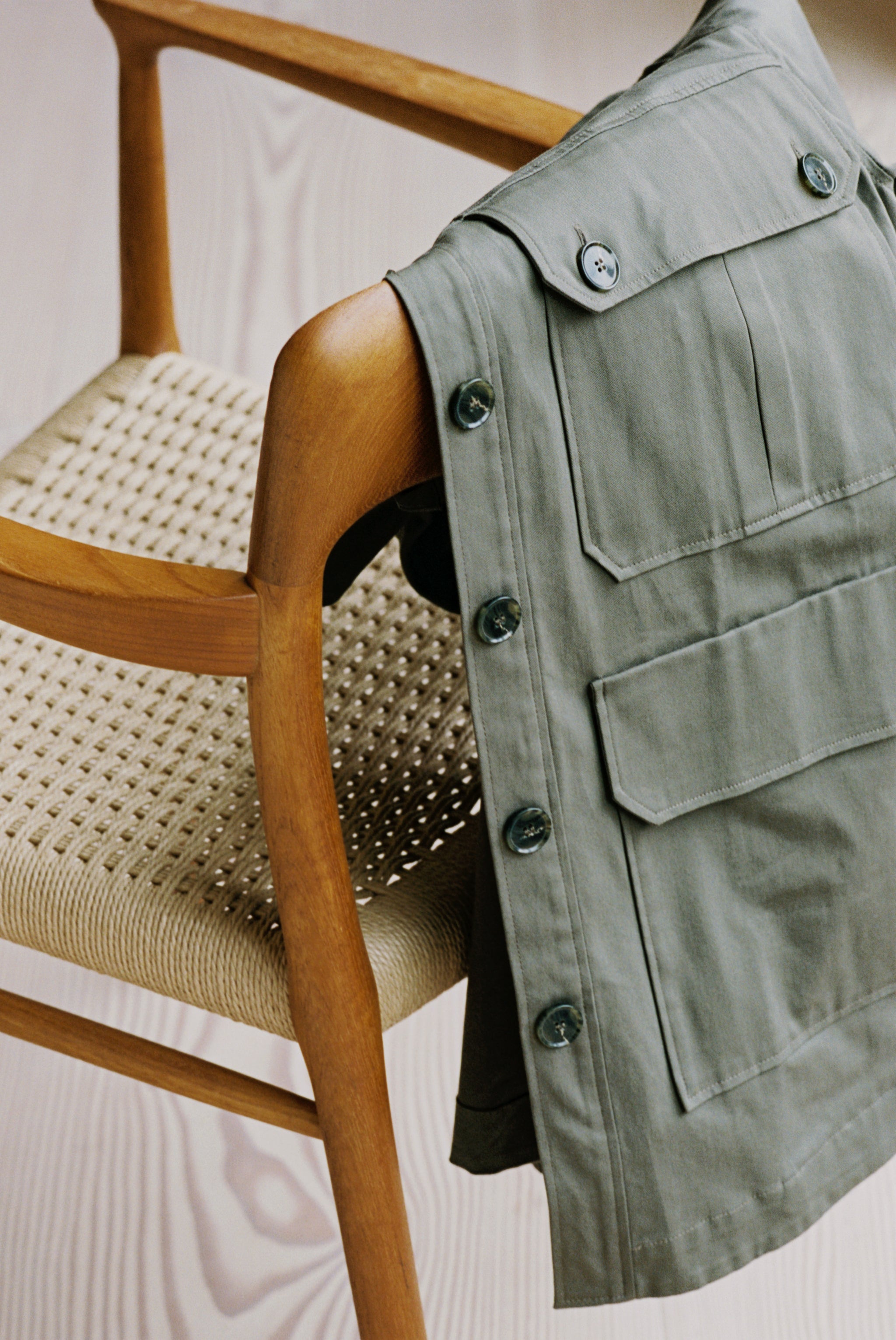 responsibility
Philosophy 

Riand 28's philosophy is centred around creating beautiful pieces responsibly. We create low impact collections that are designed with longevity in mind. Trend-chasing can be exhausting, confusing, and environmentally negative, so curating newness in life is a fine balance.  Each piece is designed for the modern woman to wear wherever life takes her; our pieces are built to fit into her life. Non-disposable, elevated fashion is at the heart of our ethos; every item is designed and then sampled in London and the only pieces physically created in our Portuguese atelier are those that we plan to take to market. This is a labour of love, dedication and trial and error, but the locality of it is essential to us. 

Fabrics & Materials

Where possible, we prioritise fabric sourcing by using surplus fabrics or selecting pieces with GOTS and FSC certifications from family-owned European mills. All of our garments are 100% made in Portugal and each supplier that we work with understands the importance of creating pieces consciously. We are interested in sustainable innovation and as such, the majority of our buttons are made from a new bio-based material called "BioRec", which is an unsaturated-polyester material produced using fruit and vegetable waste. 

Manufacturers 

Our primary atelier is run by a mother-daughter duo who produce small batches, making clothes with care and attention to detail. Our jersey manufacturer is leading the path to a more sustainable and eco-friendly approach, reducing the use of hazardous chemical components, such as heavy metals, toxic dyes and crop protection substances. They are SMETA (Sedex Members Ethical Trade Audit) certified, complying with standards of labour, health and safety, environment and business ethics. 


Packaging 
 
Our brand swing tags are made in England from FSC approved card and are fully recyclable, including the cord and fastener.  The box, tissue paper and sticker you will receive your items in are also made in England, FSC approved and fully recyclable.